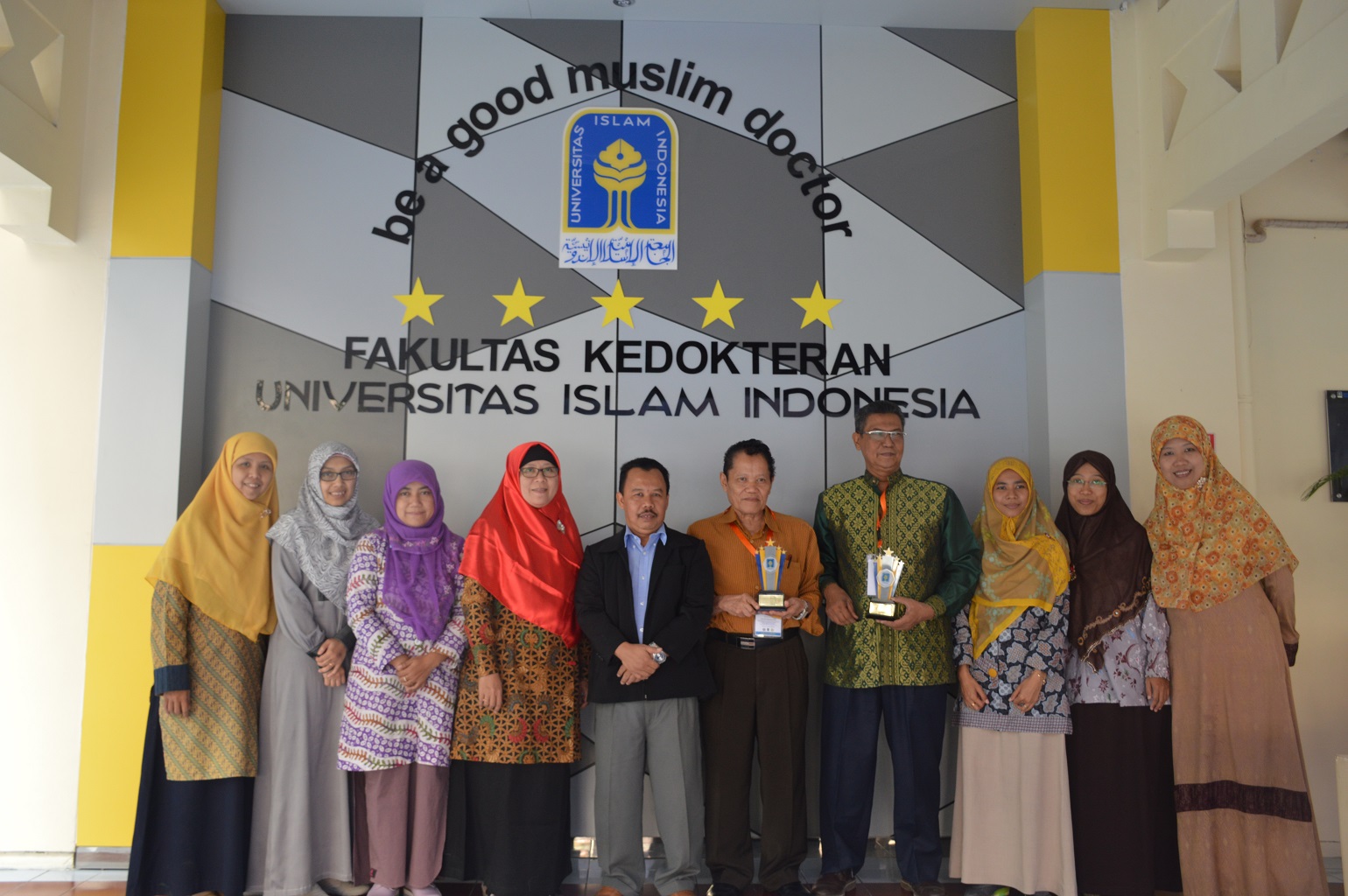 Yogyakarta, Faculty of Medicine UII –In order to improve the quality of private Colleges (PTS) in Indonesia, the Quality Assurance Directorate, the Directorate General of learning and Student Affairs, the Ministry of Research, technology and higher education (Dirpenjamu) hosted a Joint Program leading to the superior status of this year 2017. In this event, the Islamic University of Indonesia (UII) established partners with 3 PTS, Universitas Proklamasi 45 Yogyakarta (UP45), Universitas Islam Makassar (UIM), and Universitas Islam Sumatra Utara (UISU). In general, the program consists of 3 activities namely, workshops, study appeals and internships.
As one of top 10 the best University in Indonesia, UII get mandate from Dirpenjamu to hold a Mentoring Program towards the Superior status of this year 2017. In this program, there are 5 faculties are involved, one of them are, Faculty of medicine UII. The event was held on Monday and Tuesday, 28-29 1438 Dzulka'idah H/21-22 August 2017 at the Islamic University of Indonesia environment.
This activity aims to deepen the lesson learned from the experience of prodi UII in an effort increase and maintenance of accreditation status. As well as enhancing insights for prodi foster care in terms of strategy development, curriculum and quality assurance programs of study.
"With the learning environment and the potential in innovation, we are committed in educating our students to become the global leader in innovative," said Nandang Sutrisno, S.H., LL. M., M. Hum., Ph.d., as the Rector of the UII.
Farah
https://fk.uii.ac.id/wp-content/uploads/uisu.jpg
1024
1540
Farah Adibah
http://fk.uii.ac.id/wp-content/uploads/logo-fk-web-300x96.png
Farah Adibah
2017-08-22 02:01:40
2017-09-12 02:14:24
The Mentoring Program Towards a Superior University